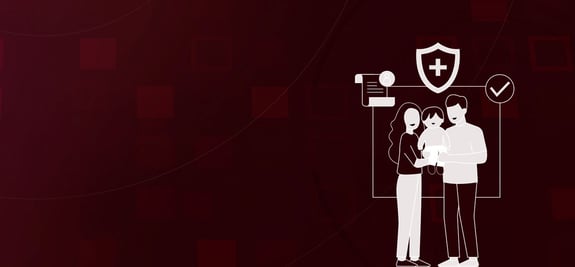 GET YOUR BUSINESS COVERED WITH INTELLIGENT AUTOMATION FOR INSURANCE
50+ use cases & examples of automation for Insurance.
Intelligent Automation for Insurance
The Insurance domain comprises of different segments from general insurance to health insurance and from property & casualty insurance to motor insurance. The common factor across all these segments is massive amount of document processing and ingestion of unstructured data, day in and day out across different departments from underwriting to premium collection to claims processing. Data storage and retrieval is crucial so also is the accuracy and speed.
Datamatics Intelligent Automation Platform automates insurance processing across all nodes and gates while accelerating the turnaround time by manifolds. In-built document processing enables accurate data ingestion as well as inter-document scrutiny and sanity checks. AI algorithms provide an in-built intelligence layer that offer advanced document processing features including Contract Management, Document Summarization, Risk Exposure assessment, Fraud detection and elimination.
Automation Use Cases for Insurance
eBook
A Guide to Top 8 Most Popular IDP and RPA Use Cases For Insurance
What you get:
Top 8 most popular Intelligent Document Processing (IDP) and Robotic Process Automation (RPA) use cases in Insurance
A list of 50+ processes that can be automated with IDP and RPA
Industry-level proven case studies
Demo videos of IDP and RPA in action
Talk To An Automation Expert
Talk to a automation expert from Datamatics about your specific challenges or queries and we will walk you through solutions that can help