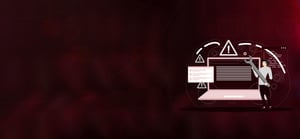 AUTOMATE YOUR OPERATIONS INTELLIGENTLY
Manage your critical assets, optimize supply chain and improve operational efficiency.
Intelligent Automation in Operations
Datamatics Intelligent Automation Platform enables enterprises to manage key operations without human intervention. It allows for conducting rapid changes and updates. It not only allows remote monitoring of key processes but also achieves more with the same number of resources through process optimization.
Datamatics Intelligent Automation Platform allows automation of tedious operations that were simply unimaginable in the past, including logistics tracking, inventory management, and supply chain supervision.
Automation Use Cases in Operations
Talk To An Automation Expert
Talk to a automation expert from Datamatics about your specific challenges or queries and we will walk you through solutions that can help