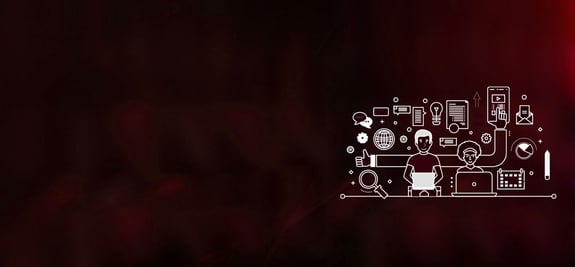 "Alone we can do so little; together we can do so much."
Datamatics TruPartner Program
GROWING STRONGER TOGETHER
Datamatics Global TruPartner Program
Our Intelligent Automation Platform comprises cutting-edge technologies around TruBot RPA, TruCap+ IDP, and TruBI which focuses on providing intelligent solutions for data-driven businesses to increase productivity and enhance customer experience, leveraging Datamatics products as well as technology and services from the TruPartners.

Along with our partners, we aim to create business value for our customers while reducing implementation risk. In the process, our partners benefit from an enhanced solution portfolio, increased top line, more customers, and newer markets. We empower our partners by providing product documentation, marketing support, training as well as all technical support for successful customer engagement.

Join Datamatics TruPartner Program for Intelligent Automation product suite. Take the first step and become our partner for TruBot and TruCap+ and embark on an exciting intelligent automation journey.
Core Partnership Benefits

Access To Industry Leading Intelligent Automation Products – TruBot & TruCap+

Tools, Training And Support To Successfully Close Deals

Marketing Support For Lead Generation And Visibility

Competitive commission model for successful business deals
TruPartner Alpha
The Alpha TruPartner earns a referral discount for a qualified lead shared with Datamatics that results in a sale. Upon signup, Datamatics manages all activities associated with finding the deal along with customer billing & support.
TruPartner Select
The Select TruPartner is either beginning a partnership with Datamatics or developing a business model that includes Datamatics IA technologies around their solution or service offerings. Select TruPartner enjoys a broad range of benefits like Prime and Elite partners.
TruPartner Prime
The Prime TruPartner would demonstrate a proven track record of delivering the highest value to customers who would consistently achieve revenue targets. Datamatics rewards Prime partners with good margins and extensive access to Sales, Pre-sales & Marketing resources with a goal of moving them to Elite tier level.
TruPartner Elite
The Elite TruPartner is the highest achievement level within the TruPartner program. Elite partners are invited to join this program based on significant commitment and IA product and solution experience highest margin discounts and benefits among tier level. This level enjoys dedicated resources from Datamatics.
"Our partnership with Datamatics in the Hyperautomation journey has been a great success having jointly closed a major deal in Kuwait"
"Datamatics TruBot Support team has been available even during weekends and after-hours to ensure that the RPA implementation at Western Bainoona Group is executed smoothly. Real kudos to the commitment and amicable approach of the team in dealing with such critical incidents."
"Our journey with Datamatics has been always interesting and we have jointly helped many clients in Middle East. We look forward to strengthening and continuing this journey."
"We are very proud to be associated with Datamatics. We hope to help many companies in Latin America with Datamatics and their years of experience in different industries and regions."
"Thank you Datamatics for being a strong partner to StarCIO through our journey"