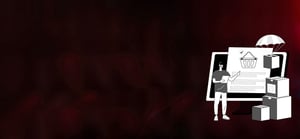 PROCUREMENT
Leverage automation to increase efficiency and improve supplier and vendor relationships.
Intelligent Automation in Procurement
Datamatics Intelligent Automation Platform enables enterprises to streamline and optimize the procurement process. It allows the Procurement team to automate vendor/supplier search and evaluation, onboard them, create supplier scorecards, and so on and so forth. With AI at the core, Datamatics Intelligent Automation Platform allows automating tasks, including supplier relationship management, supply chain management, risk evaluation, risk hedging, contract management, and procure-to-pay. It enables enterprises to automate inventory management for raw materials and products and perform tracking and auditing.
Automation Use Cases in Procurement
Talk To An Automation Expert
Talk to a automation expert from Datamatics about your specific challenges or queries and we will walk you through solutions that can help