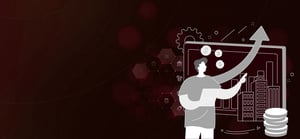 FAST AND AGILE FINTECHS WITH INTELLIGENT AUTOMATION
30+ use cases & examples of automation for Financial Services.
Intelligent Automation for Financial Services
Financial Services companies and Fintechs empower new-age enterprises and retail customers by offering fast and agile solutions. The speed-to-market is critical for them, whether responding to customers or floating new product features.
By automating the key business processes with Datamatics Intelligent Automation Platform, fintechs can respond to market requirements with speed and agility. With Artificial Intelligence at the core, Datamatics Intelligent Automation Platform helps fintechs to increase market share and customer mind space.
Automation Use Cases for Financial Services
Talk To An Automation Expert
Talk to a automation expert from Datamatics about your specific challenges or queries and we will walk you through solutions that can help