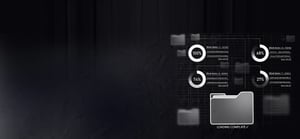 TruCap+
Administrator
Configure your TruCap+ IDP solution easily. Set up and schedule output.

Everest Group's IDP PEAK Matrix® Assessment 2023
Datamatics is a 'Major Contender' for IDP and Unstructured Document Processing.
The report evaluates 36 vendors for 'market impact' and 'vision & Capability'
SIMPLIFIED DOCUMENT AND USER MANAGEMENT
Set up, schedule and simplify all your document processing needs.
TruCap+ Administrator lets you configure your business's IDP requirements with minimal fuss and very little setup time.
Businesses can use the tool to give privileged access to administrators, as well as to create and customize schedules, user personas, batch processing, OCR settings and alerts. The interface is user-friendly, making it easy for makers and creators to manage tasks across business functions.
Key Differentiators
SIMPLIFY DOCUMENT MANAGEMENT
Allows preparing the application interface for batch processing with minimal maker-checker/ human involvement.
ACCELERATE DOCUMENT PROCESSING
Enables application configurations to expedite batch processes.
SCHEDULE OUTPUT IN ABSENTIA
Allows setting up different queues and scheduling the output/export for a pre-configured time.
I/O MANAGEMENT
Supports configuration of many input and output channels and file types.
USER MANAGEMENT
Allows to add and delete users and define their access privileges
OCR CONFIGURATION
Supports the configuration of multiple OCR engines to pick up the best output
ONTOLOGY DEFINITION
Enables one-time ontology definitions for each document type.
DASHBOARD / MIS ALERTS
Supports dashboard configuration and alerts based on business requirements.
GOVERNANCE AND MONITORING
Enables monitoring of the Intelligent Automation enterprise program while institutionalizing good governance and best practices
SECURITY AND AUDIT CONTROLS
Offers security checks across all nodes and generates audit trails for all transactions
TruCap+ Demo
Our AI-enabled TruCap+ IDP solution offers a template-free approach to enterprises to process large data volumes with speed and accuracy. Book a demo today and get access to TruCap+ Enterprise free trial.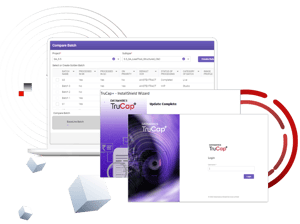 TruCap+ Administrator
Frequently Asked Questions
We want to simplify your life. In the following you see answers to some questions that might arise.
What is TruCap+ Intelligent Document Processing's Export Scheduler feature?
TruCap+ Export Scheduler feature allows you to schedule the export of the output at a pre-defined time, such as when there is low network traffic. This helps optimize operational costs, and meets the takt time of other business processes.
What is TruCap+ Intelligent Document Processing's Transformation feature?
The TruCap+ Transformation feature helps you to, for example, capture the dates in DD/MM/YYYY throughout the document batch irrespective of how it is used in the documents.
How does TruCap+ Intelligent Document Processing's Ontology Definition feature simplify document processing?
TruCap+ Ontology Definition feature helps you to configure your document definitions for a particular document type and sub-type to process documents in batches.
How does configuring document definition help in Intelligent Document Processing?
Intelligent Document Processing has in-built feature of document definition that is configurable. It helps to configure ontology fields and their parameters, for example: field name, field type, synonyms of the field name, rules for identifying the location of the field on the page/image, etc. The aggregate of these parameters enables the ensemble to accurately locate a field and extract its value. Configuring the document definitions for each document type and subtype is a one-time setup. Document definition enables processing documents in a template-free mode and in batches thus improving the throughput by manifolds.

Start Automating.
Opt for an intelligent, flexible, scalable and AI-driven document processing solution for your business.