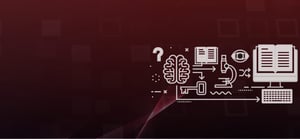 TruCap+ Studio
Make the most of AI-driven intelligent document processing

Everest Group's IDP PEAK Matrix® Assessment 2023
Datamatics is a 'Major Contender' for IDP and Unstructured Document Processing.
The report evaluates 36 vendors for 'market impact' and 'vision & Capability'
AI-POWERED DATA CAPTURE FOR AN INTELLIGENT OUTPUT
TruCap+ Studio uses AI/ML algorithms to offer a do-it-yourself platform to business users for configuring the TruCap+ output. It enables the enterprise to define the gold standard for comparison of each document and then baseline the output of the subsequent batches as per this set standard.
TruCap+ Studio allows adjusting the best brightness and contrast for the documents by using image preprocessing features that deliver the most accurate output. It also supports keyword training, self-learning by models, manual training of models, and annotating logos and the corresponding fields in a document source, document type and subtype for auto-populating the relevant fields.
Key Differentiators
SELECT THE BEST OUTPUT
Improves accuracy levels through profile comparison and probabilistic selection of the best extraction output.
TEMPLATE-FREE PROCESSING
Drives template-free use of the application through one-time training of models.
KEYWORD TABLE AUTO-UPDATION
Auto-identifies new keywords and updates them in the keyword table. Builds libraries for keywords and synonyms, and tags them to specific document sources
AUTO-POPULATE FROM SOURCE KEY FIELD TABLE
Supports identifying logos and auto-populates the corresponding ontology.
SOURCE IDENTIFIER
Identifies business keywords and updates the source key field table for tracing source-specific information
BASELINING
Uses pre-processing features to set the gold standard for the output
IMAGE PROFILING COMPARISON
Compares the multi-OCR output to select the best option for export
AI TRAINING AND PUBLISHING
Trains the AI models to identify different documents through source keywords and logos
AUTO-SPELL CORRECTION
Auto correct spellings of words captured from documents with unstructured data
TruCap+ Enterprise Free Trial
Book a demo and get your free trial of our AI-powered, template-free Intelligent Document Processing (IDP) Solution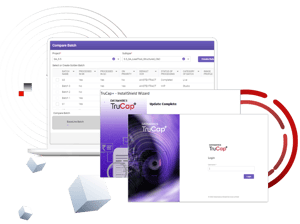 TruCap+ Studio
Frequently Asked Questions
We want to simplify your life. In the following you see answers to some questions that might arise.
How does TruCap+ Intelligent Document Processing's Studio help your business?
TruCap+ Studio helps you to train the AI/ML models to identify the keywords in association with logos and update the master tables or source key field table. This table then auto-populates key fields after identifying the logo in a new document thus expediting the data capture process.
What is TruCap+ Intelligent Document Processing's baselining feature?
TruCap+ baselining feature helps you to set a particular output as a gold standard and compare the output of the remaining documents, thus creating a baseline for future output.
What is TruCap+ Intelligent Document Processing's source identifier feature?
TruCap+ source identifier is the tracking table that holds all the keywords for a particular document source. It helps TruCap+ to automatically look up source-specific information in the source key field table.
What is image profiling in Intelligent Document Processing?
Intelligent Document allows the creation of document profiles with a set of attributes that can be applied to a document image before data extraction. For example: A profile to delete objects and images of a particular color, say blue, and the table borders.

Start Automating.
Enjoy quick, precise and intelligent data processing with TruCap+. Start your journey today.